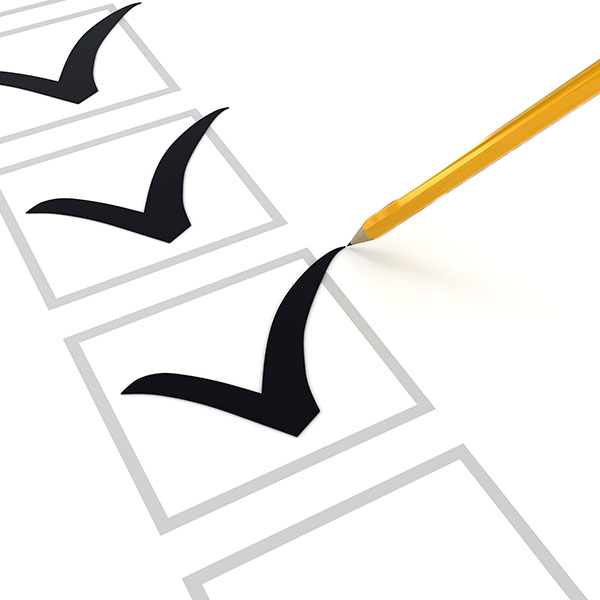 At RJS Heating & Air Inc we strive for 100% satisfaction in everything we do. We value your opinion and invite you to tell us and others about your experience with us. Please take a few moments to tell us what you think by leaving us a review here on our website or on any of these popular review sites or social networks.
Read what other customers have said about us.

All trademarks or brands on this page are registered by their respective owner and are not affiliated with our company, nor do they endorse or sponsor our products or services.
Reviews of
RJS Heating & Air Inc
(Based on 29 rated reviews)
16-Feb-2021
Wanted to let you know that we're extremely pleased with the job your guys did today with the ductwork in our attic - outstanding workmanship. They were prompt and as always, professional and courteous. We are fortunate to have RJS as our HVAC service company. Thank you!
18-Jun-2020
Product or service reviewed: Scheduled Maintenance
Yesterday Adam visited our home to perform regularly scheduled maintenance on our HVAC system that they installed for us almost 10 years ago. Adam, like all of the folks at RJS who have helped us over the years, took care of us. That is the best thing about RJS. They consistently try their best to take care of their customers year after year.
07-Jun-2020
Product or service reviewed: Hvac
These people are the best!!! They were efficient, punctual, got the job done and moved on.!!! They are true professionals, ethical and honest. I would recommend them to all!! Thank you again RJS
Janet Brown
Wrightsville Beach
29-Apr-2020
Product or service reviewed: 2 Carrier systems
Today I had my two Carrier systems inspected through the maintenance program RJS provides. I pay a reasonable annual fee to have a technician come out twice a year, once in the spring, and once in the fall. I have been doing this for 20 years. Totally worth the money. RJS installed the units that long ago and they are still working just fine! All these years I have had nothing but top notch service. I have to give a huge shout out to Eric. He's been my technician for all these years. Super nice guy! If I'm not able to be at the house when he comes, I just leave a key for him. Thank you RJS for your expertise and professionalism!
19-Jan-2020
Product or service reviewed: Ducted Carrier Minisplit system
Have had air quality problems in my newly renovated unit. RJS does not install mechanical ventilators which is what I was looking at to solve my problem. I contacted another HVAC vendor who spent significant time trying to identify my issue. However, he commented on how well the system I had was installed and well thought out. He was familiar with RJS and Rhonda and said they have excellent reputation amount the HVAC professionals.
Alice Johnson
Wilmington NC
18-Oct-2019
Your service is the best ever. You have responded to our calls each time service was needed. We have used RJS for close to twenty years. Thanks again for great service.
12-Sep-2019
We have been customers of RJS for more than 20 years: both Carrier Unit purchases & ongoing preventive maintenance. They have never faltered with their honesty, skill and quality of customer treatment! We would not go anywhere else!!!!!!!!
16-Jul-2019
RJS designed the HVAC system for my home 22 years ago and I have used their services since then. Per my request the system employed perimeter floor discharge outlets and has resulted in a uniform temperature throughout my home during all seasons.
Some years later I had RJS add an additional air filtering system to lessen my seasonal allergic reaction. This not only helped reduced my allergic discomfort, but also significantly reduced dust accumulation making my home easier to clean.
Because of increasing moisture levels in my home crawl space after a hurricane, I had RJS seal the crawl space vents and install a dehumidifier which now maintains the humidity level at the proper level year around.
After 21 1/2 years my original system had to be replaced. Because of my home proximity to salt air many of my neighbors replace their systems well under the the 21 year mark which I attribute to the quality of RJS annual service. The replacement was accomplished in less than a day and with no mess. The new system functions very well and fan noise is even quieter that the original which was hardly noticeable.
Over these years RJS technicians have serviced my system twice a year. I have found the technicians to be technically skilled and nice people to deal with. That can be said for everyone with whom I have dealt with at RJS - a very well run company, a pleasure to deal with and reasonably priced products and services.
I highly recommend RJS without hesitation for product excellence, service integrity and reasonable prices.
15-Feb-2019
Rhonda,
I wanted to let you know how much Deb and I are enjoying the new HVAC system that your company installed several weeks ago. When Erik was servicing the system a couple of months ago, I was asking him about replacing the system as it was over twenty years old. He explained how RJS could install a split system and add a thermostat in the bedroom to make our house more comfortable. Boy was he right. The new system works like a charm thanks to Jim's design and Erik's advice.
Speaking of Erik, what an asset he is to your company! We have been doing business together for over 15 years and over the last 8-10 years Erik has done all the work both at our commercial building and at our home. Over the past years we have come to trust in Erik's advice as well his good humor, professionalism and friendship. By the way, even our dogs love Erik. I know that you recognize how much of an asset Erik is not only with us, but with all the customers he services.
Thanks again for an excellent job. It's a pleasure to work with RJS and appreciate the job you do for us.
02-Jul-2018
RJS was originally referred to me by a friend, and it's been about 8-10 years later they still continue to service my AC unit twice a year, and make sure all is in working order. I like that they can complete any repairs big or small, on the spot - if they have the part, or a pretty quick turn around, if they have to order it.
02-May-2018
I have been a customer of RJS for over 5 years. They've replaced an AC unit, and now perform yearly maintenance on my gas and AC units. The service has always been professional, and the expense is very reasonable. I trust them, and that alone speaks volumes.
23-Dec-2017
Product or service reviewed: Yearly Service Contract
We have utilized these guys for approx. five years, enjoying courteous professional service with cost efficient solutions when required. They have responded quickly and are always available for questions. I do recommend RJS and will renew our contract.....
L. C. Smith
Oklahoma City, OK
16-Nov-2017
ERIC is Numero Uno. He is a trusted family friend. I don't have to worry or follow him around to check on things.
It's a very comfortable feeling given these times of so many giving poor service.
20-Jul-2017
Thank you for the prompt service. We are so thankful to be staying cool w/o worrying about our AC unit's efficiency and reliability.
04-May-2017
Product or service reviewed: Dx and evaluation and replacement of AC blower mot
First experience with company and staff. Very professional and courteous. Made first visit late the PM I called and only had to have a second visit, the next day due to having to replace a part that had to be ordered. The service representative was courteous, prompt and professional. He handled each visit expediently and spent approximately 45 minutes at each visit. I am very pleased with my total contact with company and staff and especially my service person Adam. Would highly recommend to anyone needing air condition and heating professional work done.
Thank you for the wonderful service!
28-Apr-2017
My specialty in the Navy was Air Conditioning and Refrigeration. When I bought this house, I knew my heat pump would probably last for a while, but that it was unpredictable as to when it would break as it was at that age. I was given my first quote by someone who told me I had to hurry, that it would break any day and used high pressure sales techniques to try and sell me a cheap unit for an exorbitant price. I started googling BBB A+ accredited businesses and found a business RJS Heating and Air. It had all sorts of nice sophisticated equipment unlike what the other company had offered. I called for an estimate.
A gentleman named Bryan Adams arrived in a timely manner and was extremely polite. He came off as a REAL person unlike the other salesman and knew about refrigeration theory. He also agreed with me that my unit would last for a while and talked me out of buying the most expensive unit. There was no pressure and Bryan saved me money as I was like a kid in a candy store since I love sophisticated machines. I chose the Carrier Performance series with the wireless thermostat. I have been very impressed with Carrier over the years and knew that was the brand I wanted. The price was fair. During the entire process Bryan and the owner, Rhonda, treated me with respect and they both were nothing but friendly, professional, reasonable, and responsive. When I dealt with Rhonda, she impressed me as an intelligent, casual, yet sophisticated lady with confidence in her business and the people she hires. Throughout the process she managed to know what was going on through her strong relationship with her technicians without micromanaging, and it was clear that she has a management style that works well.
When install day came, I thought it would be delayed because of all of the rain we had had… but they surprised me by being right on time. As soon as Jamey, the senior tech opened the back of his truck I was impressed and relieved at the same time. I could tell he was tidy, organized, knowledgeable, and professional by the way he maintained his tools, spare parts, and work environment. He was perfect. The other tech named Glenn, who was paired with Jamey, listened to how Jamey wanted to do things and I saw nothing but harmony and smooth communication between the two. Almost without speaking, they seemed to know what each would do. The demo was neatly completed within the hour before it got too hot and the install began, which is where I saw decades of talent and experience at work from BOTH of the technicians. The attic was the worst part of the job, but Glenn never complained or came down until the job was done while maintaining his cheerful attitude. They never got tired. I was very pleased with the rate at which the job progressed and when it was all over, Jamey assisted me with pairing the thermostat to my iPhone. I hadn't expected that level of service and was impressed the whole time with his level of intellect and expertise, which far surpassed that of many of my co-workers over the years. I loved the way he was so organized, efficient, and tidy. I was not only immediately impressed with EACH and EVERY person from this company, but also CONTINUED to be impressed with EACH and EVERY interaction I had. The technicians were done before close of business and I was left amazed with a sparkling new Carrier unit that screamed capacity cooling my house down with ease and purring quietly in my attic and backyard. I am impressed with the low noise level of this new unit and at the performance it has shown as it handled the high heat load generated throughout the day with grace, so I know it was sized perfectly for my house. My home was left without a trace of dirt or packaging material! I still can't believe how thoughtful, professional, intelligent, sophisticated, and confident these people are. What could have been a nightmare was such a genuine pleasure. This company and the people who work there shine brightly when compared to the other options I was presented with in Wilmington. Very impressed and happy!!!
The service was good. They were very easy to work with and very friendly. I certainly recommend them. The servicing was like $75 and the full system install was close to $6,000 but there was some rebate so it came to about $5,000. It was over the Christmas holiday and I was expecting it should take a long time, but they worked around the holiday as far as getting out and getting in prior to the end of the year and deduct all the rebates. They were really great about working out when they can get out there and being flexible. Their price was comparable. They were competitive with anybody else around. The quality was good. I have no concerns about them.
He arrived a few minutes early! He spent time in the attic where part of the unit is and also outside where the rest of it is. He explained the ages of the inside and outside machinery. No other company had explained that one part was much newer than the other. He explained how I could tell if I needed to change the air filter. Quite simply, it appeared to be clean because I could see through it. I had the service provider check the vent in one of my rooms because I thought the vent must be closed. He explained that the vent was open but that due to the location of the room next to my hot garage, the one vent probably wasn't adequate. I was very pleased with RJS Heating and Air, Inc. and plan to use their services in the future.
When I called, they asked that I check something on my fusebox to make to sure it was something that I couldn't fix. They came out within a day, and fixed the problem. I felt that they were very honest and did a great job.
They were so helpful during the inspection that I called them when the condenser on my AC unit failed. They came out in a reasonable amount of time and did the repair. This firm is very reliable.
I was completely satisfied and would hire this company again,
The check up, as usual with this company, was thorough, professional, on-time, fast and neat. RJS installed both my systems several years ago. I completely rely on their judgement and work and have never been disappointed...ever. Every single interaction with these people, from calls for help (rare) to scheduling, has been exceptional. I highly recommend them for major installations and for service.
Technician (Kevin) was very punctual and professional. As he inspected the system, he explained what he was doing as he was doing it, and giving helpful care tips as he went along. At my request, he installed a digital thermostat. Also at my request, he explained and established a maintenance agreement. Excellent work!
Just in from summer vacation, I arrived to an unair-conditioned home. Needless to say, I felt I needed another vacation! A vacation from a hot home. Fortunately, RJS was literally across the street servicing one of the elderly homeowners in my neighborhood. Paul was very professional asking me to call into the office to speak with Nicole. Nicole rapidly scheduled me in. I am a repeat customer but this is the first timelooking up the service provider on Angie's List. I am pleased that other customers rated this company's service superior, giving me an opportunity to consider using RJS again.
In the middle of a heat wave, our central A/C unit stopped working. We are on vacation and dont know anyone in the area. Thank God for Angies list. We called RJS and received a call back in less than an hour. Technician Paul showed up on time. Paul is proffessional , friendly and very knowledgeable. He went to work immediately, explained prices and recomended a service plan (which we will be getting on monday) and double checked our system before he left. RJS's prices are reasonable and the service is superior. We highly recommend.
Our relatively new (less than 3 years old) packaged AC/Heating unit was not blowing cool air. The service technician was able to come out the following day and arrived right on time, was professional and courteous.. I appreciate the fact that he provided us an estimate of the cost to add additional refrigerant prior adding, and was upfront about the additional cost to perform a leak test necessary to further diagnose the problem. The technician was able to get the unit back in working order and provided an unofficial, rough estimate, of the cost to have the unit permanently repaired. I was contacted the following day by the office and received a full estimate over the phone and also provided, via email, a breakdown of each associated cost. I will be scheduling the repair service with RJS as soon as the part arrives from the AC manufacturer and expect that the future service will continue to be professional and timely.
Our outside AC unit was not running at all, only the inside fan worked. We looked up RJS on Angie's list and contacted them about the problem. The office person was very friendly. A technician was out that afternoon. He brought a trainee with him. They were able to determine the problem in approximately 10 mins and had the part replaced within another 20, all that with a trainee. He explained what the problem was (the replaced part was a capacitor, not sure of the spelling) before fixing it. We felt the price was reasonable and we were cooled down within an hour. Would definitely recommend them to others!
I have used this company, RJS, previous to this purchase and installation for sporadic service on our old unit and was always pleased with their service and pricing. When it came time to replace our 26 year old heat pump, naturally I wanted to get an estimate for replacement from them. The owner, who is also the president of the company, came to measure our space requirements for a new unit, present the available options, discuss pricing, time limits, and available rebates and federal tax credits. She totally made us feel at ease and presented the material and answered all of our questions in a very professional way. We did not feel one bit pressured ! After weighing all of our options and looking at the other estimates we had received, we felt most comfortable going with RJS because of the quality of the equipment they offer, the reliability of the company, and also because we felt they were the most honest and professional company we received estimates from.
On the scheduled day of the installation the two service techs arrived punctually and proceeded to get right to work removing the old equipment and installing the new. They had the area cleaned up and the new heat pump up and running within 5 hours! We are very pleased with the new heat pump! Everything the owner told us about the equipment, from how quiet it is to how much more efficient it is, is true. We couldn't be more pleased and would definitely recommend RJS!
I interviewed 3 companies and got their estimates. All offered solutions in the same price ranges (8-10K) for what I wanted. The first thing that differentiated RJS was that the evaluation and offerings were presented by the President of the company, Rhonda Reuter. She is not only technically competent and understands all aspects of the equipment and the project, but she also explains everything clearly, straightforwardly and with minimal 'sales' speak. Above all, she listens intently and remembers everything we discussed, including even that we had company in the house on day 1. The communication throughout the company is exceptional. The crew knew what I had talked to the President about, the boss knew what I had talked to the crew about, and Rhonda checked in with us each day. The removal of the old equipment and installation of the new went perfectly from my perspective; the crew was experienced, professional, courteous and thorough and briefed me on all aspects of progress. They worked smart and were incredibly responsive. Finally, cleanliness--no one from the company comes in the house without booties to protect from tracking dirt inside...ever! A small point, but it is indicative of the total professional approach RJS has. One other thing: financing. The major system RJS uses approved my financing on the spot. The interest rates were very nice and it was great to know we were a go from the moment we made the buy decision. These folks are incredible! I have found my Heat/AC company! Call them, you will be glad you did.
I decided to replace my HVAC, which included a 30 year old air handler and very leaky duct work, to take advantage of the tax credits. Although RJS priced a bit higher than the other companies I got quotes from, they provided the most complete and detailed quote I had seen. Plus it was provided quickly (other companies took almost a week). All of my questions were answered promptly and thoughtfully. They genuinely seem to care about their customers. The workers were very considerate and knowledgeable. With the duct work, the entire installation took 1.5 days, but I thought the installation was done well and efficiently. I am happy with the equipment and the company and will use them again in the future.